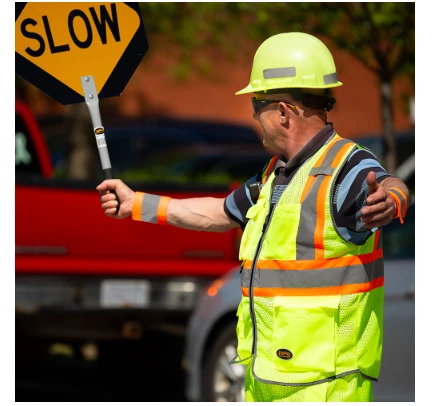 who we are
What We Do
Frog Security offers services for a wide variety of clients in different industries such as:
Oil Field Equipment, Super loads, Rig Movers,
Oversize Loads, Office Buildings, Stores, Manufacturing,
Schools, Residential Apartment Buildings, Medical Facilities,
Government loads, Warehouses and Distribution Centers
and anything you need Guarded while you or your crews are away.
You usually hire Traffic Control/ Flaggers for one reason, "Safety!"
That means safety for your crews and the general public at your job sites.
Frog Security & Traffic control are specialists.
"Traffic Control is our First Concern".
Your crews are safe when working with Frog Security!
Frog Security traffic control officers have completed essential training to do a professional job for your company!
We have the Experience & Skills
so, Go Ahead !
Pick up that phone and give us a call and "We Will Hop Right On Over".
We take pride in our job and in our work
We only send out experienced, dependable, certified, and commercially insured escorts. Our main goal is safety of the load, and safety for the general public.
Our customers needs come first!