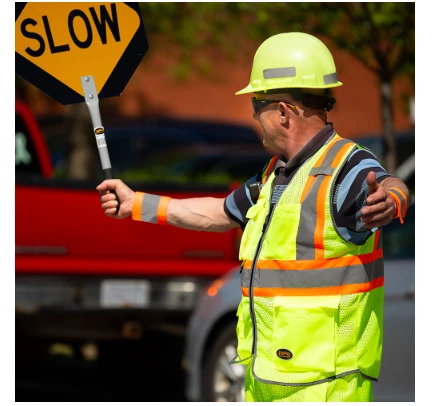 who we are
What We Do
WE OFFER EMERGENCY TRAFFIC CONTROL
AND ON-SITE SECURITY DAY OR NIGHT
SLOW MOVING LOADS                 DAY RATES APPLIED
EXTRA OVERNIGHT MAY APPLY ON LATE DELIVERIES
We take pride in our job and in our work
We only send out experienced, dependable, certified, and commercially insured escorts. Our main goal is safety of the load, and safety for the general public.
Our customers needs come first!
Being based in the North West Corner of Louisiana, we are able to help get most loads across the Texas/ Louisiana/ Arkansas state lines in a timely manner. We also service the state of Oklahoma and can run nationwide if needed.
We are also close enough to travel to most areas, such as Houston & Dallas, Texas; Little Rock, Arkansas; Baton Rouge & New Orleans, Louisiana; Vicksburg & Jackson, Mississippi within a matter of hours.
Truck is equipped with:
$1 Million Liability Insurance
$1 Million General Liability Insurance
Height Pole for loads taller than legal limits
Height Stick to Measure Loads Heights
2 Way CB Radio
2 Hand held CB Radio
Maps, Oversize load book for curfews
Truck Stop Book
Flares, Cones/ Triangles Hard Hats
Safety Vest-Orange
Red Flags and Fire Extinguishers
"Oversized Load" banners
Overhead Sign Stop/Slow Paddles
18 and 24 inch Straps & Tie downs
GPS – to find motels, truck stops, roads and any other place that is needed on the trip, including emergency numbers.
We have two certified P/EVO drivers in one truck, in case the need arises or if we have to steer a super load around a corner.
We have a C.D.L. licensed driver with full medical for steering or tiller man, with steering experience including snobbles & blades.
We are certified already with most companies.
We also keep our vehicle well maintained.
when you simply need the best
Fully Certified
Give us a call anytime for details, or fill out the form to the right for a quick quote. We are eager to serve you!
Washington Certified
New York Certified
Nevada & Georgia Amber Lights
Kansas Super-Load Certification
who we are
Family Owned and Operated
We are a small family owned and operated company. We have four trucks, with access to over 100 other pilot car trucks. We are Washington Certified P/EVO Instructors. Washington Certified,with Kansas Super-Load Certification Nevada & Georgia Amber Lights New York Certified We have several Years of Experience escorting Over-sized & Super loads of many different fashions: Oilfield Work, Windmill Base & Blades, Mobile Homes & Buildings,Construction Equipment, Boats,Recreational equipment, Tanks & many other over-size containers. Lead / Chase / High Pole / Steer / Route Survey We have escorted for many companies, all over the United States References are available upon request We work with some brokers, and also do independent work We will work with you to come to an agreeable price for the job, and guarantee that it will be performed in the Most professional way possible We have a Mobile Office with On-board fax services and Email capable which is able to receive permits and print them out for drivers. We use Delorme, Streets & Trips and Garmin GPS with the most updated software. We offer Team Escorts (Driver and Navigator) with front and rear Cameras to offer you better service. Nationwide Pilot Car or Local Pilot Car Service for all your oversize needs. Give our Team of friendly, professional and experienced P/EVO (Pilot Escort Vehicle Operators) a call today for a quote.
** PAYMENT TERMS **
CASH, COMPANY CHECK, PAYPAL, OR COMDATA AT END OF RUN
VISA, AMERICAN EXPRESS, MASTERCARD, DISCOVER or BANK ATM DEBIT CARDS
All invoices are payable in (U.S.) Funds
**ALL RATES ARE SUBJECT
TO CHANGE**
( ACCORDING TO FUEL PRICES )